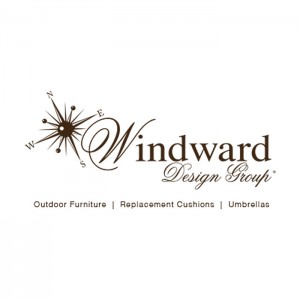 Originating as Royal Patio Manufacturing, President and owner David Peace re-strapped furniture for hotels and condominiums on the west coast of Florida. In 1991, he was able to move the business from his backyard to a 12' x 24' storage unit located in Bradenton, FL, where his manufacturing equipment grew to include a diacro hand bender, a chop saw, a drill press, and a welder. David was still the company's only employee.
As the business and reputation progressed, David began manufacturing raw frames and component parts for other manufacturers and refinishers throughout Florida. Five years later, and a few factory moves across town, Peace purchased a small powder coating system and he began selling powder coated frames. The company's payroll increased to include about twenty employees and the business expanded to manufacturing complete strap furniture, earning the company a strong reputation for providing quality commercial  grade furniture.
In 1997, The Windward Design Group® was born as a sister company to Royal Patio. That first year, Windward® developed the first sling style dining chair and began selling them to retailers across Florida. The factory soon grew to include a sewing room, allowing the expansion of the furniture line to include cushion-style seating.
By 2002, Windward® was manufacturing eighteen different collections of furniture, including deep seating, cushion dining, sling and strap styles. In 2006, the line increased to include padded sling. A couple of years later, Windward® launched the Replacement Cushion Division.  In 2012 the line grew to include two wicker collections and multiple marine grade polymer collections.
Today, Windward Design Group® operates in Sarasota, FL, where they produce over thirty-five collections, a full line of replacement cushions and employ over one hundred and thirty people. David Peace is still the President and two of his five children work by his side as well as his son-in-law. Although many things have changed, the business culture has remained the same. We take pride in manufacturing quality, stylish products and offering them at competitive prices.
Criterion provides repair on all types of Windward Design Group outdoor patio furniture collections:
Adirondack
Anna Maria
Aruba
Cabo
Cape Cod
Corsica
Country Club
Eclipse
Hampton
Hannah Wicker
Harbourage
Island Bay
Kingston
Laguna
Malibu
Montego Bay
Monterey
Neptune
Ocean Breeze
Palmer Wicker
Regatta
Sanibel
Seabreeze
Skyway
Sonata®
St. Croix
West Wind