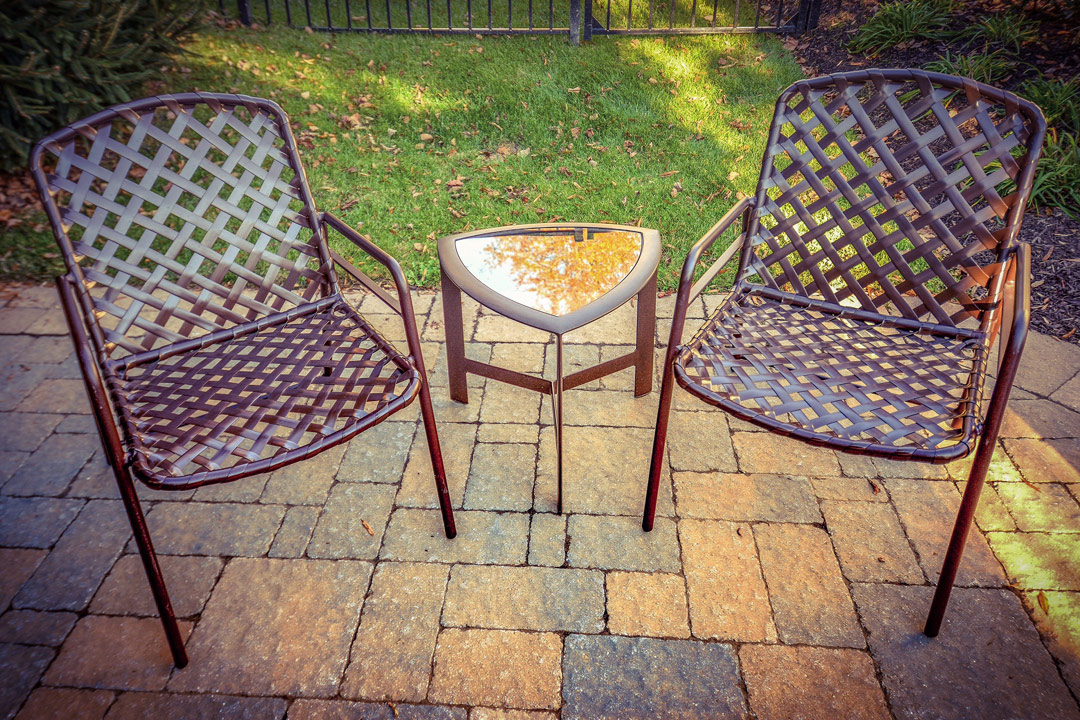 Let's talk about those vinyl straps. Are they discolored? Are they sagging? Are the beginning to snap off one by one? Are you tired of those unsightly brown spots?
There are many reasons why your straps begin to fail. The discoloration comes from a variety of culprits such as sun tan lotion, acid rain, salt water spray, pool chemicals and the list goes on. There is no real way to extend the life of the straps. You may consider washing them with clear water after use, and after heavy rain. In the end, the battle will be lost and you will have to replace them.
Criterion offers the longest lasting commercial grade vinyl replacement available. Our durable 100% Virgin vinyl straps are being used in most resort hotels and condominiums on the East Coast, many of them being located in Ocean City. Known as the harshest environment in North America for outdoor furniture life and longevity.
See the color options below, however do not be sold on the online view alone.The colors are rarely exact representations of the actual vinyl. Let us know what colors you are interested in, our dedicated staff will send out a vinyl sample package today at no cost to you.