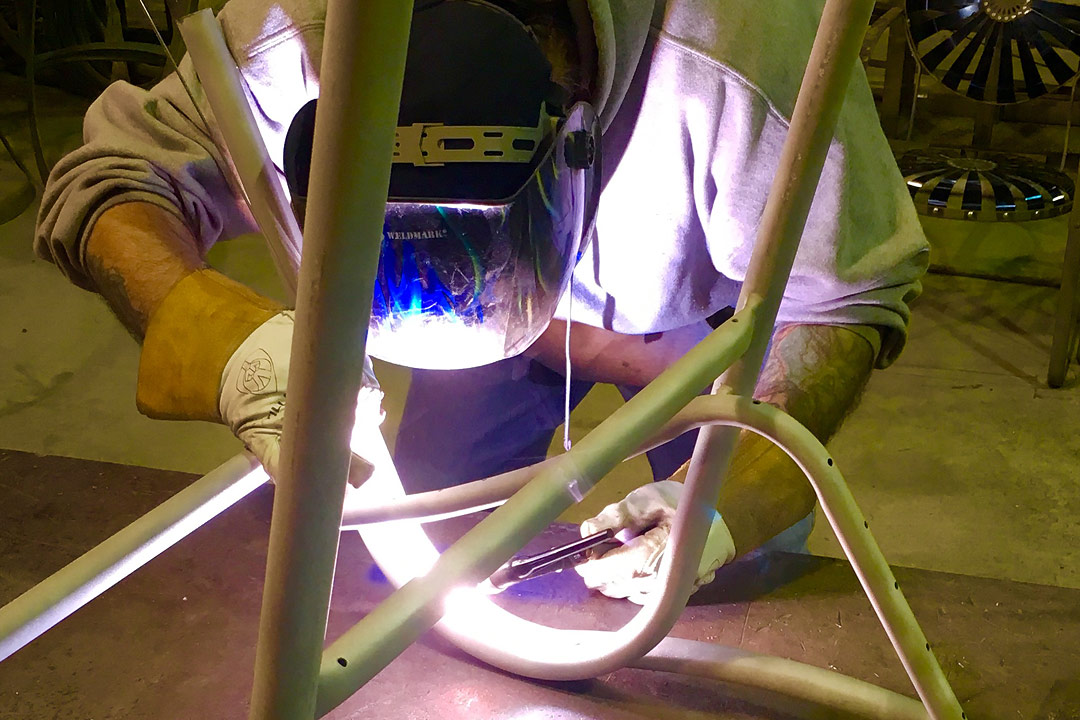 We often see furniture that a leg has completely broken off, or a decorative piece has become dislodged. Furniture with mesh surfaces can have multiple weld breaks where the frame connections simply rust or break through.
Welding is a skilled craft where two surfaces are joined together through a process of controlled melting. This can include ferrous metals, nonferrous metals. We weld extruded aluminum, wrought iron, cast iron, cast aluminum and stainless steel. A proper weld is both structurally sound and visually attractive.
The welding team at Criterion has mastered projects from basic chair repair to rare show pieces housed in the Smithsonian Museum. We are known for servicing each restoration project as if it were priceless.
Welding Repair Before and After Samples