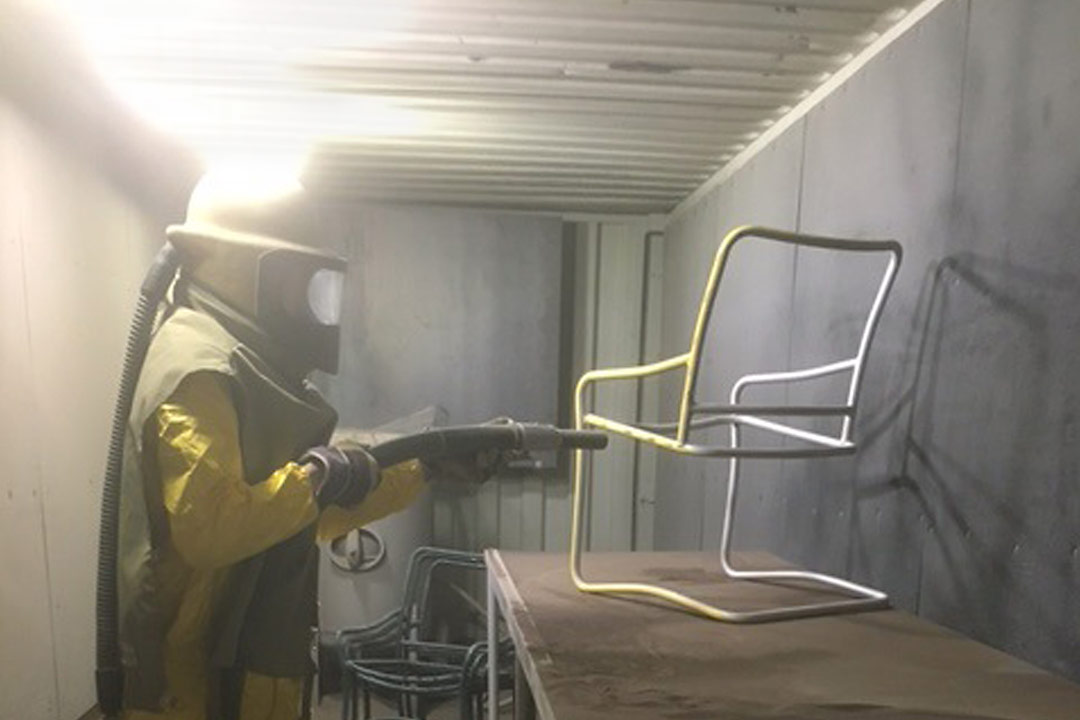 Criterion strives to attain the most professional finish on every piece we restore, continually searching for the newest techniques in application and materials. We found that building our own customized blast room allowed for maximum efficiency with minimal outside interruption.
The most critical aspect of restoration is surface preparation.
The final product is a direct reflection of the initial sandblasting process.Our blast technician will only use the proper blast media to remove the existing finish, metal oxides or manufacturing by products that remain on the metal.