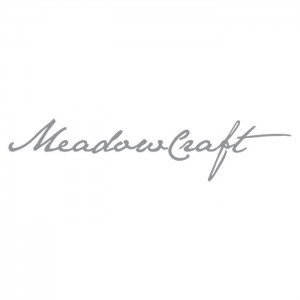 Origins of the Iron Works and finding a new direction
Meadowcraft traces our roots all the way back to the early 20th-century founding of the Birmingham Ornamental Iron Co., in Birmingham, Alabama, by B. M. Meadow. The fledgling operation began fashioning such ornamental iron products as decorative fencing and gates for Birmingham residences and businesses. Over the years, the company diversified its iron product offerings and its customer base, producing a variety of iron products for local business facilities.
During World War II, Birmingham Ornamental Iron (BOI) began manufacturing a line of metal furniture, in part to offset seasonal drops in revenues it experienced given its dependence on the construction industry.
Meadowcraft installed a policy of commitment to quality in design and manufacture, as well as to dealer satisfaction. Spearheading direct mail selling efforts aimed at leading furniture retailers across the country. The company spent heavily on advertising in general, overseeing print and radio promotions. Moreover, the company began offering Meadowcraft furniture for use on the sets of the country's most popular television programs. In the mid-1950s, the company received an important commission from television stars Desi Arnaz and Lucille Ball, who ordered over 500 pieces of Meadowcraft furniture for use at their new Palm Springs resort hotel.
By the late 1950s, the company was ranked third in the United States in wrought iron furniture sales and was first in the South.
By 1967, when the company was employing a work force of 259 and the founder's descendant Evelyn Meadow was serving as chairman, BOI had grown into a collection of consolidated furniture and housewares makers. In 1985, these manufacturers were incorporated as Meadowcraft.
In 1994 Meadowcraft added a 660,000-square-foot manufacturing and distribution facility to its existing operation in Wadley, Alabama.
Meadowcraft, was offering consumers a large variety of products in three markets: the outdoor mass market; the outdoor specialty market; and the indoor specialty and mass markets.
Outdoor products sold include dining groups composed of action chairs, stack chairs, dining tables, bistro groups, and accent tables; accessories such as chaises, gliders, bakers' racks, and tea carts; cushions and umbrellas; and garden products.
At this time in our recent history Wadley Holdings LLC. DBA Meadowcraft was formed. Southern Sales & Marketing Group acquired the assets of Meadowcraft. The purchase includes manufacturing and warehousing space in Wadley, Ala., along with state-of-the-art manufacturing equipment, raw materials and finished goods, and the Meadowcraft trademarks and design patents.
Welding together a strong future in the USA! Meadowcraft is a leading domestic manufacturer of high quality wrought iron furniture and cushions located in Wadley, Alabama on the banks of the Tallapoosa River. We are very proud of the fact we manufacture our products in the USA and understand what it means to supply a quality product at a true value to all of our customers. We believe in all of our associates and appreciate the fact we have a responsibility to support them, our community and our country.
Criterion provides repair on all types of MeadowCraft outdoor patio furniture collections:
Alexandria
Athens
Bistro
Cahaba
Cove
Del Rio
Dogwood
Grayson
Heritage
Maddux
Meridian
Monticello
Preston