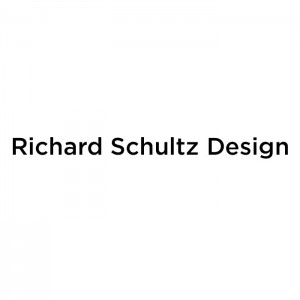 "With outdoor furniture there is more freedom to be playful because of context. With interiors, form should not be so exuberant because you have a roomful of furniture."
For half a century, Richard Schultz has been designing outdoor furniture, first at Knoll where he assisted Harry Bertoia and developed his own lines, and after 1972 as a freelancer. Ten years ago, he launched his own collection that included his reissued Knoll classics, such as the Petal Table and the chaise on wheels, plus new designs like Café 2000 and Topiary.Read Less
Schultz has always managed to work independently without clients or assignments, defining his own projects that he then sells to manufacturers for production. What interests him most are materials and techniques. "The challenge," he said during a recent interview with DWR, "is creating a beautiful form that works as a chair." It must be comfortable as well as aesthetically pleasing. He admires basic, irreducible Shaker designs and Modern Eames' furniture and strives for simplicity in his own work.
Outdoor furniture, Schultz explained, must also withstand rigorous physical and environmental testing. There is the salt spray test where furniture is put into a chamber and alternately sprayed and dried in an effort to simulate the environmental abuse found at the seashore. Such testing standards are often set by automotive industry, particularly for corrosion. "That's why we don't pop things out in a hurry. We don't want the customer to do the testing."
After refurbishing the Leisure Line with mesh woven form vinyl-coated polyester yarn – making it more durable, less susceptible to ultraviolet damage, and easier to clean – Schultz continues his quest for better ways of sitting using textiles that are different from the mesh, webbing, and cushions found today. His latest work also explores anodized and coated aluminum sheet metal, materials that may not be new, but are rarely found in outdoor furniture.