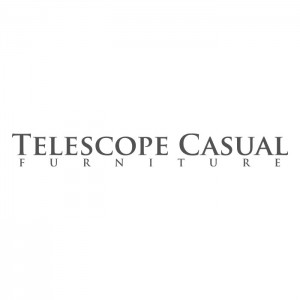 Producing Quality Furniture in the USA Since 1903
In New York City in 1903, the Telescope Cot Bed & Novelty Company started manufacturing cots and campstools with "telescoping" legs that gave the fledgling company its unique name. Now, 109 years later we are featuring our beautiful Brio Collection overlooking a midtown Manhattan that looks decidedly different than when we first started our company. In addition to our factory in midtown Manhattan, Telescope's sawmills were located in Pennsylvania until 1921 when Telescope moved to the lush countryside of Granville, New York. Granville not only offered acres of woodlands, but also hard working laborers and railroads to support our new facility. After the sales and administration moved from New York City in 1932, the entire operation was located in Granville and Telescope embarked on a transformation that would eventually establish the company as a leader in casual furniture.
To evolve with an expanding product line, the Granville plant has continually made renovations to the nearly one-million square foot facility along with concentrated efforts in research, development, engineering and unique manufacturing processes. Telescope has always been self sufficient, which has allowed us to remain competitive in today's market by responding quickly and finding innovative methods for manufacturing. For over 100 years Telescope has remained a remarkably successful family owned business currently managed by the fourth and fifth generation, and headed by Kathy Juckett. More than 300 employees maintain a close working relationship with the Vanderminden family and management team. Much of Telescope's success is owed to the talented and skilled work force that takes pride in their craftsmanship, and the professional sales force who work tirelessly to ensure every customer's expectations are exceeded by their Telescope experience. Telescope's goals are to focus on providing the highest levels of Quality, Design, Comfort, Selection and Fast/Consistent Delivery. None of these characteristics are easy to deliver, but we know that they are critically important. Telescope is proud to have earned the reputation as having the best customer service, the fastest delivery and the best quality products in the industry. Our entire team is working every day to prove to the world that our reputation is well deserved.
The future for Telescope will be reminiscent of the first 109 years. Telescope remains committed to being an industry pioneer by introducing new innovations and products while preserving our well deserved reputation for the highest quality and unsurpassed customer service. This genuine commitment has served Telescope well for over a century and will continue to be our goal in shaping the casual furniture industry.
Criterion provides repair on all types of Telescope outdoor patio furniture collections:
Adirondack
Aruba II
Ashbee
Avant
Bazza
Belle Isle
Cadiz
Chandler
Dune
Fortis
Gardenella
Kendall
Lake Shore
La Vie
Leeward
Lima
Momentum
Ocala
Primera
Reliance
St. Catherine
Villa