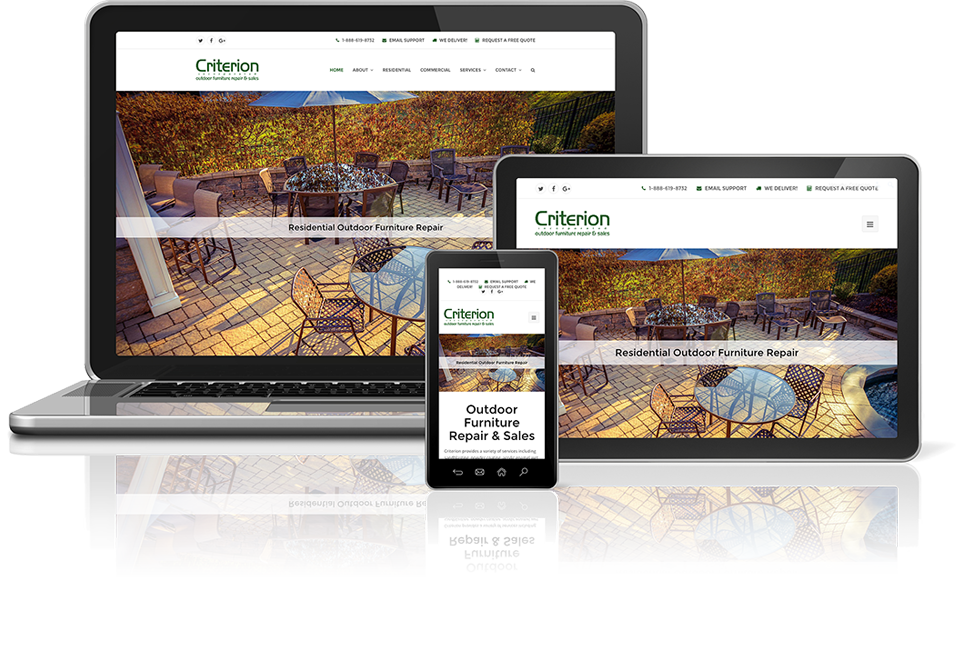 Thank you for visiting! We have recently rebuilt our website as a responsive website. This means that it is mobile friendly. It is now easier and faster to find all of the great information we have to offer on outdoor furniture repair and maintenance. We hope you appreciate our new web look as much as we do. Feedback is welcome!
We're very excited to showcase all of the work we have done over the course of Criterion's lifetime – Over 30 years! We invite you to explore our Outdoor Furniture Repair Services to see the extent of what we can do for your residential and commercial needs. Our services include, but are not limited to Sling Repair, Powder Coating Restoration, Burn-Off Services, Sandblasting Restoration, Strap Replacement, Umbrella Repair, Welding Repair, Wet Paint Repair, and Special Projects.
We understand the cost of purchasing new outdoor furniture, this is why we specialize in repair and restoration. Restoration is a responsible way of maintaining a sustainable lifestyle, saving you money and reducing waste in the environment.
If you are a commercial client in the market for new outdoor furniture we can assist you with your project. We will set you up for an appointment with our commercial sales representatives who will provide onsite surveys and options catering to your budget. Give us a call, we've got your hook up!
Again, we thank you for visiting and we look forward to working with you.