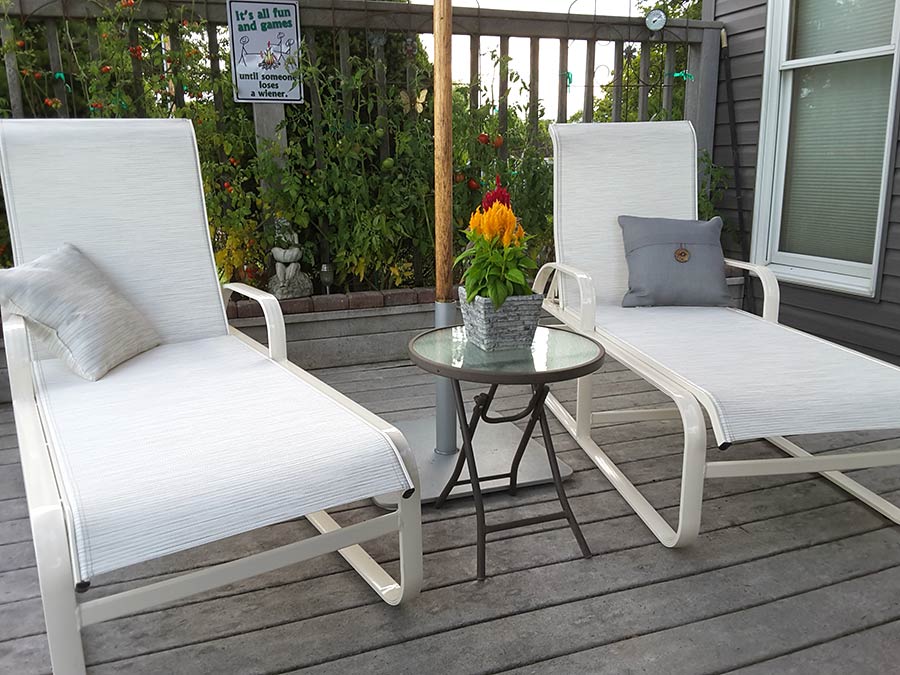 The mountains of West Virginia will slowly begin to bloom and turn green, which means one thing at Criterion; our "busy season" is upon us.
As we all are dreaming of warmer, longer, and brighter days spent outdoors with friends and family; there's no better time to think about your outdoor furniture than now.
Many will rush to retailers to purchase new outdoor dining tables, pool lounges, and luxurious umbrellas – but at Criterion, we are gearing up to restore furniture of all manufacturers, designs, and styles.
From sling materials, vinyl strapping, and iron sets, Criterion is prepared to restore your outdoor furniture to look just as good as, if not better, than when you purchased it new!
In addition to our commitment to hear you exclaim in wow at the beautiful workmanship of our production staff, were also committed to providing superior customer service. Our dedicated and qualified commercial and residential service representatives are ready to provide solutions. Check out our contact page, find your representative and give us a call – toll free – to let our team guide you through a refreshing design process to enhance your outdoor space.
Spring into action and have Criterion service and restore your outdoor furniture now so you can start planning outdoor events aplenty!
---
Photo credits to the Cowen family. These Innova manufactured chaise lounges were purchased by the Cowen's in 1970 in Santa Monica, California and were recently restored in 2022 using Cane-Wicker Kozo Abalone fabric and an off-white frame finish.