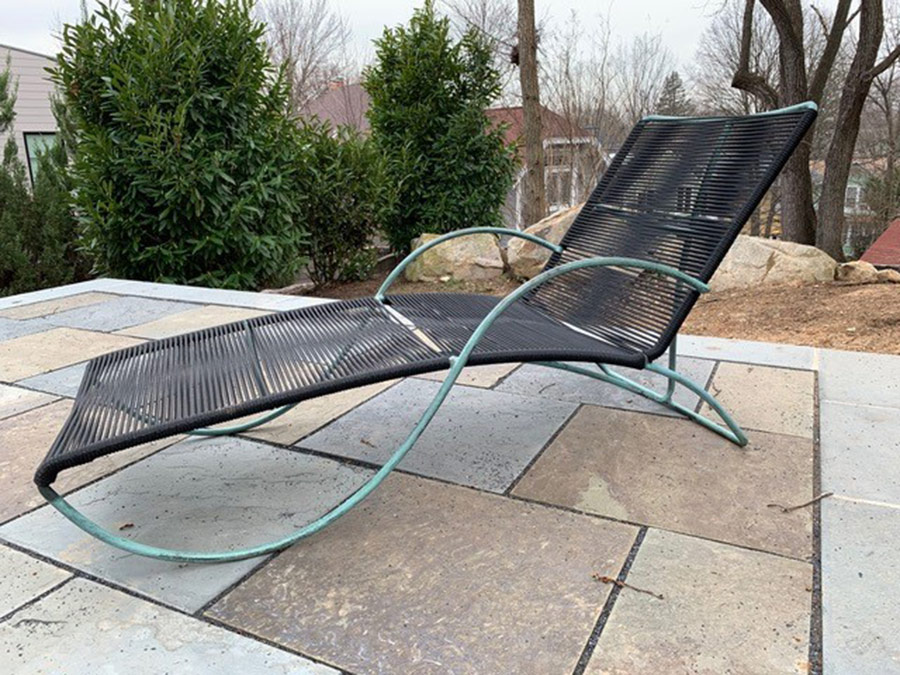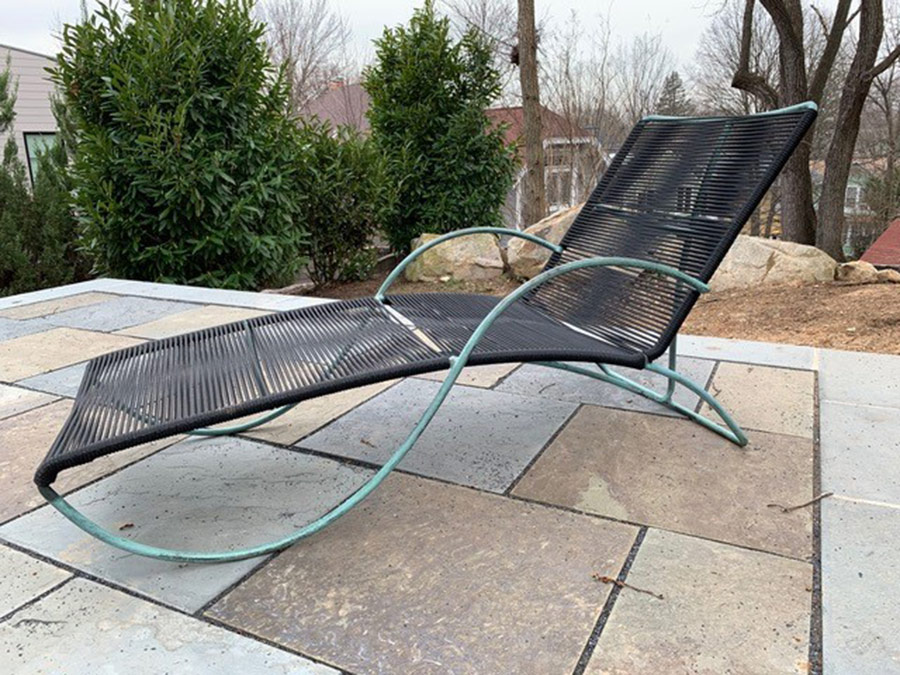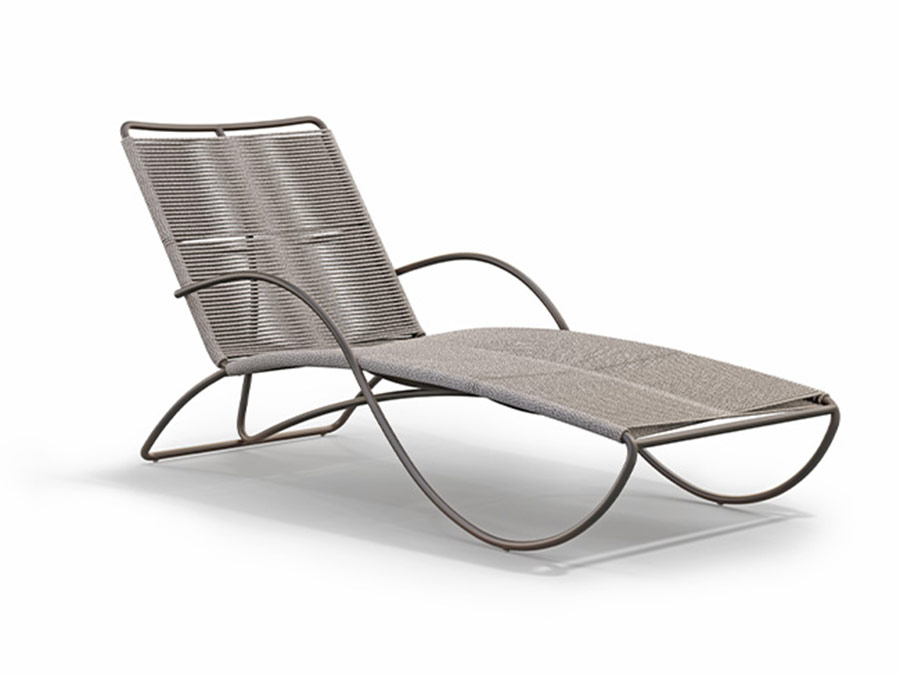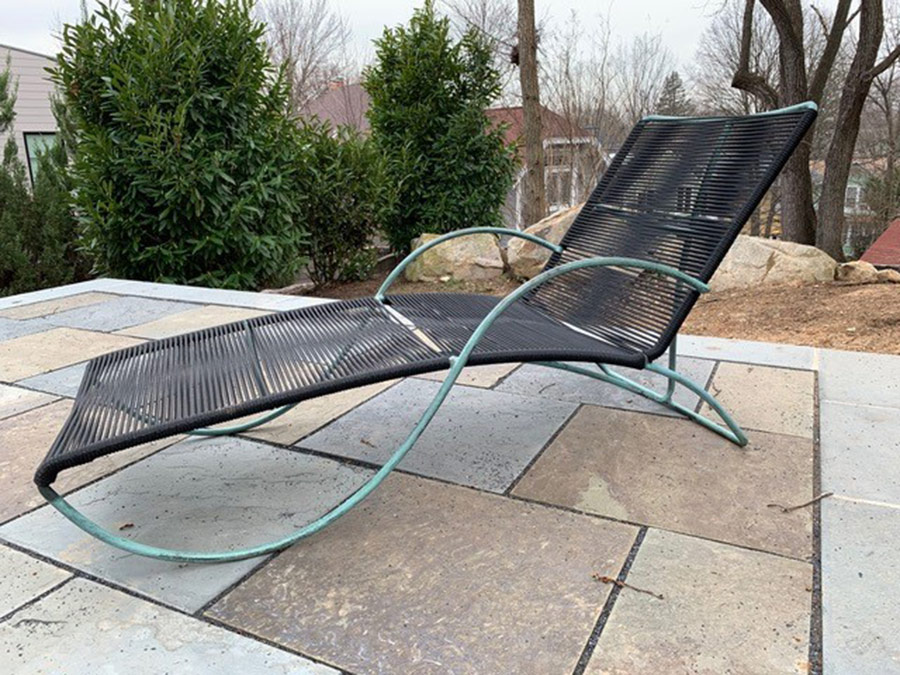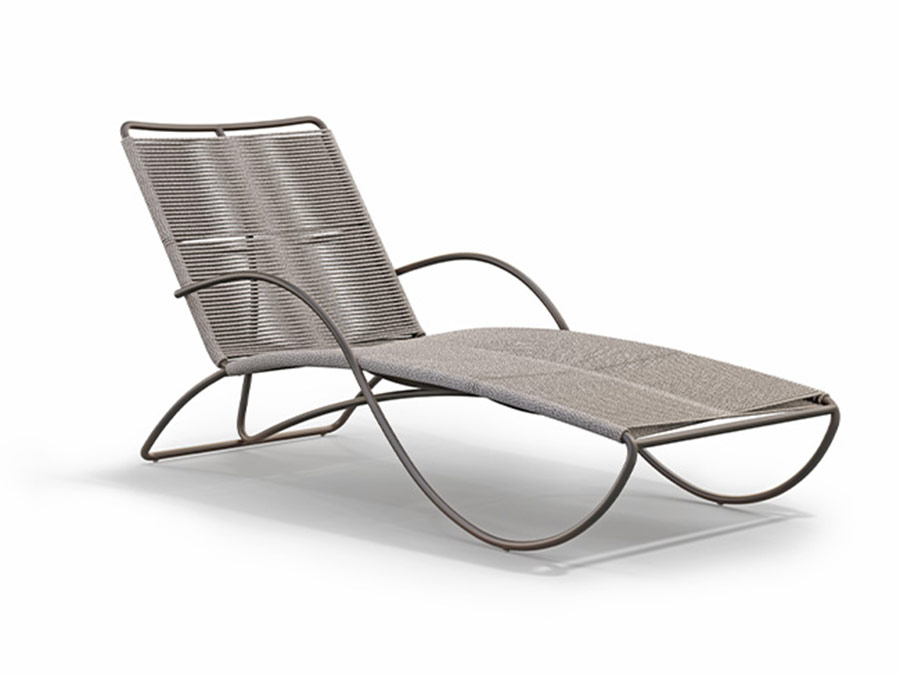 Brown Jordan re-releases the Walter Lamb Bronze Collection
Perhaps the biggest news in outdoor furniture this year and certainly the dearest to us personally, is the re-release of Brown Jordan's iconic Walter Lamb Bronze furniture line. It doesn't get better than this.
Quoted from Iconic Life Magazine article "Brown Jordan, which is celebrating its 75th anniversary, has also reissued Walter Lamb's metal-tube and cotton rope furniture, first designed in 1947. "What makes it so fascinating is that the outdoor furniture was originally made from salvaged brass tubing taken from sunken ships in Pearl Harbor after World War II," says Elton. "You can still buy some of the original pieces, which are fetching as much as $25,000." More than six decades earlier, the company also gave a portion of the proceeds to the families impacted by the tragedy at Pearl Harbor."
The Walter Lamb Aluminum Collection allows 21 different frame finish options as well as three different rope colors: Neptune (denim blue), Pebble (concrete gray) and Coal (charcoal). The new Aluminum design can be purchased at all Brown Jordan showrooms nationwide starting in 2020.
Criterion has restored Walter Lamb Bronze frames throughout our history and we couldn't be more excited to see it's reintroduction as an Aluminum collection into today's modern outdoor living spaces. The original design by Walter Lamb in conjunction with Brown Jordan, recycling brass material from sunken ships in Pearl Harbor after World War II was quite a revolutionary concept that proved beloved. Precious materials memorializing the attack on Pearl Harbor remain in our hearts forever.
If you have the original Walter Lamb Bronze collection and the seating area is ready to be replaced, call and acquire your restoration quote today. This is a sound investment worth making in so many different ways. We invite you to keep this small piece of history alive.