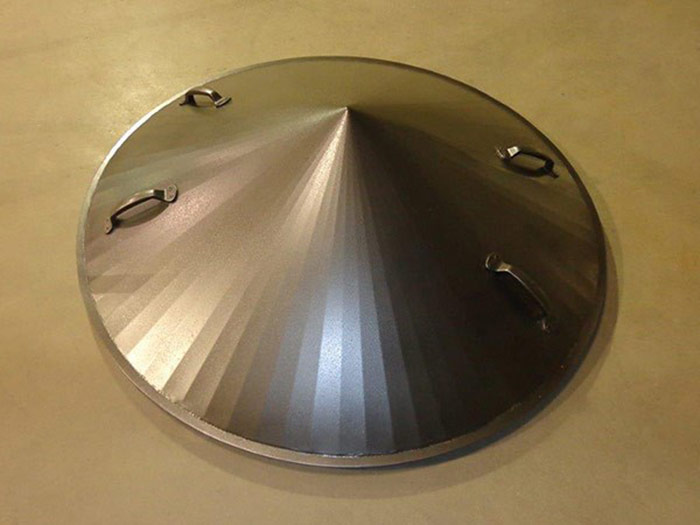 Here it is. You've been looking forward to it all winter long. We know you want it. That's right. Chargrilled meat, fruits, and veggies!
May is National Barbecue Month. It's almost over and many of you haven't been able to bring out the grill yet due to the torrential rains we've experienced here in the Mid-Atlantic region. Okay, maybe not torrential but we have had excessive rainfall wouldn't you agree? Fear not, soon it will dry out and allow us all to prepare for cookout season.
Criterion loves the outdoors and we want to remind you as the season kicks off with Memorial Day celebrations to be safe with your outdoor entertainment. According to the National Fire Protection Association, nearly 9,000 home fires a year involve a BBQ grill. Some things you can do to be safe include setting your grill up at least 10' feet from your home or any other structure that could ignite. This includes your outdoor furniture whether your frames are wicker or metal with outdoor slings or straps of all materials and umbrellas. Protect your Brown Jordan and other manufactured outdoor furniture from accidental heat or fire damage from your grill. Always avoid grilling under branches or an overheard balcony. You'll also want to make sure your grill is properly cleaned. Grease build up on the grill and in the trays below the grill are a major fire hazard.
For more information on grilling safety see the National Fire Protection Association website.
We hope you enjoy your summer outings grilling by day and sitting by the fire pit at night. If your fire pit cover looks a fright, let us know. Along with refinishing and the many other services we offer, we make custom fire pit covers. Send us pictures of your existing cover or fire pit for a customized quote today.