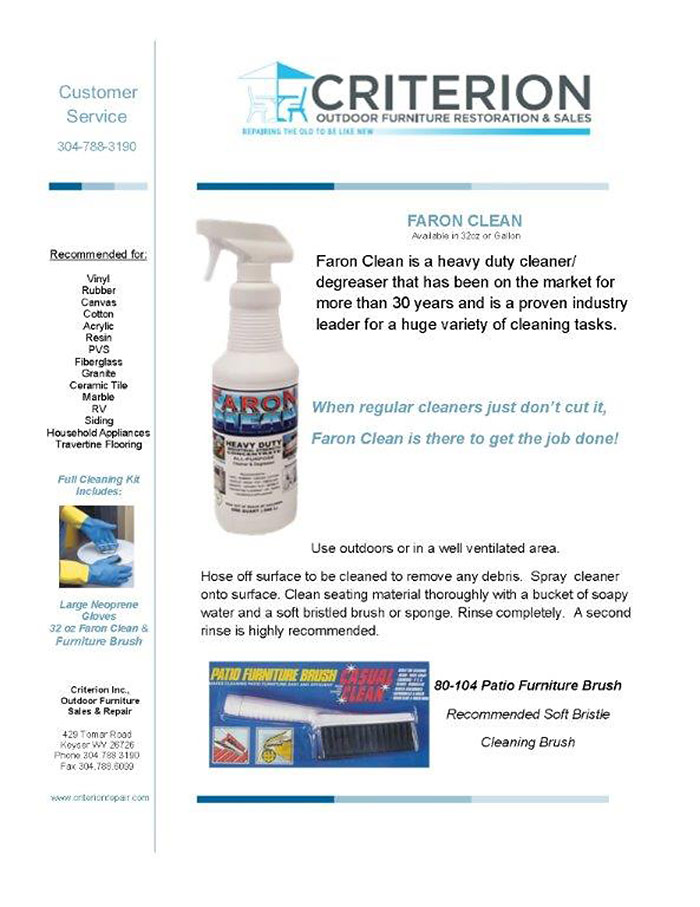 Everywhere you go right now you see rust, mildew and mold growth.
Evidence of the rainiest season on record. As the season winds to an end it is imperative to clean the furniture before winter storage or covering your furniture. Covering the furniture only promotes rust and mold growth, storing the furniture inside with mold already in progress will bring the mold inside your home. Not only is it unsightly but mold can be a serious health issue for allergy sufferers.
Let's begin with Rust. Historically, the industry would use a process of galvanizing to "rust proof" iron. The technique was costly but highly effective. Unfortunately the media used was lead, which due to safety regulations is no longer an option.
Our current process involves sandblasting the frames down to the bare metal. We then preheat the substrate, applying the zinc rich primer to the hot surface, which allows for the materials to absorb into the crevices, and joints of the metal. The goal is to completely cover the entire surface. That being said, iron is a ferrous metal. There is no way to completely coat every tiny pin hole and weld area. Water will seep into these areas and create an environment for rust to form. The closer the furniture is to water, and the more exposure it has to moisture the faster the rusting process will occur. There are other factors that play a major role in exposure such as sand blowing in from the beach that deteriorates the protective finish allowing the metal direct moisture exposure.
Protect your newly refinished frames by coating with a layer of wax typically made for automobiles, paying extra attention to the crevices and cracks where the joints meet. Surface rust can be removed by wiping frame with car wax product. Waxing is recommended when you get your furniture back and again annually before winter storage.
Moving on to the topic of Mold & Mildew. These annoying fungi grow in conditions where moisture is prevalent and ventilation is poor. The best defense is avoidance through keeping the surfaces clean and dry. Inevitably in a season such as we just experienced you are going to see a substantial increase in the growth of mold and mildew. We recommend that you always investigate and trust the manufacturers cleaning instructions for any fabric or vinyl seating options. Clean metal frames with warm water and a mild dish soap such as Dawn. If this does not work use 1 cup of bleach and 1 cup of mild detergent to 3 gallons of water and scrub lightly with a soft sponge. Rinse thoroughly. This is also a recommended solution to clean Textilene outdoor fabric. If all else fails, Criterion uses Faron Clean which is available by itself or in a cleaning kit. Call and ask for pricing today before Winter sets in!