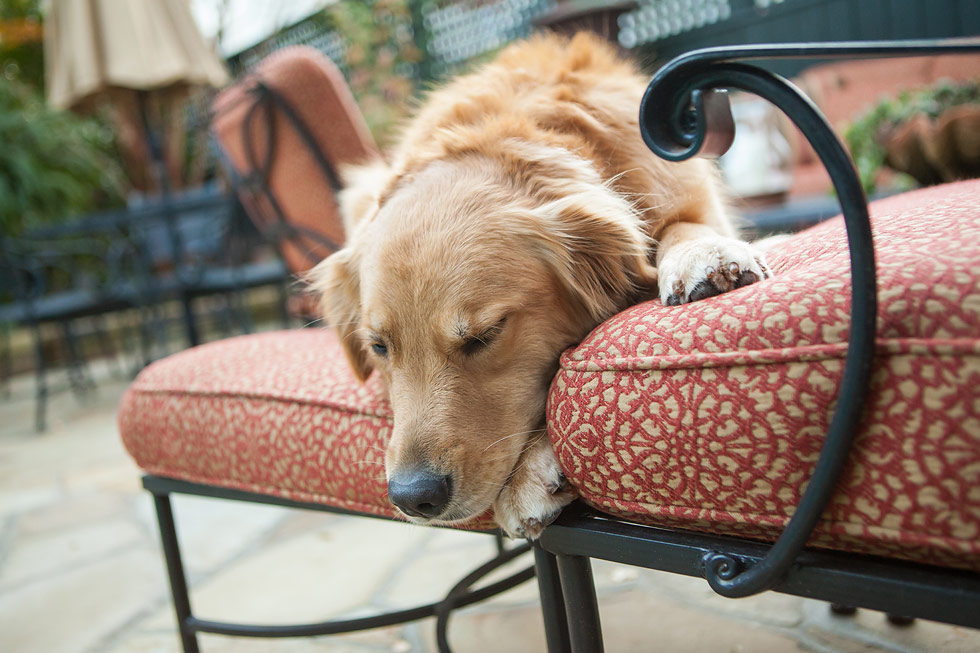 Maybe your furniture is structurally fine, it just happens to be in that perfect shade of rusty peach your great grandmother loved so much. Have no fear, you don't have to go through another Season dreading your outdoor experience or being embarrassed to have guests over. This doesn't mean throwing out grandma's furniture. You have choices to make and Criterion is here to help. You don't have to buy new furniture that you don't know the quality of. You can restore your existing furniture to like new condition and save money in the process.
Criterion empowers you to create your own custom look at a fraction of the cost of buying a new set. Refinishing your frames which can include our burn off, sandblasting, powder coating, or wet painting services will give your furniture an immediate upgrade. Think about the surrounding area as well. Criterion can refinish metal art deco pieces, metal planters, metal garden structures, even fences and railing.
Adding new seating materials whether it be vinyl or fabric slings will complete your outdoor furniture facelift. Each year fabrics from major manufacturers such as Phifertex, Outdura and Sunbrella are discontinued and new fabrics become available. Why buy last years off the shelf option when you can incorporate the latest look on your existing frame creating your very own unique designer look?
Consider toss pillows and placemats as another way to dress up your outdoor living area. Enlist the help of a local designer, good friends, or use our very own design team with over 50 years of combined design experience. Criterion is a full service restoration company providing everything from viable repair solutions to design advice and custom fabrication.
Call us early in the Spring or take advantage of our Off Season Savings Window during the Fall to insure your project is a success delivered in time to show off your new look for Summer.